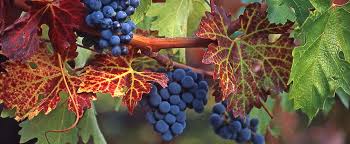 What's that you said? Mexico makes great wine?
Indeed, they do—and have for centuries—and not just sacramental wine and the low-end vino, but some really high-end varietals. In Baja, just 30 minutes from Ensenada, you can find Mexico's most rapidly expanding grape-growing region. This is also Mexico's premier grape growing region and the quality of the wine has improved incredibly over the past few decades. There is just no better place to start your wine tasting adventure than the charming Guadalupe Valley.
Just a few hours from Sahuaro Shores, you can immerse yourself in a first-rate wine country experience where centuries-old and new boutique wineries alike have conspired with internationally-renowned chefs and hoteliers to create the Ruta del Vino ("wine route"), populated with dozens of wineries, restaurants, hotels, motels and shops.
So when you're on the west coast of the Baja visiting Ensenada, Baja Mar or Rosarito, make sure you come and spend some time in this stately valley located just minutes from the ocean where you can partake in some of the finest cuisine and very best wines in all of Mexico.