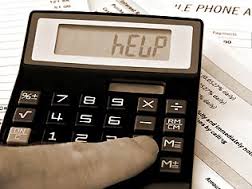 Just about everyone seems to agree that the quality of your life will improve at Sahuaro Shores. Since life goes on at a non-frenzied pace here, you'll just might need to slow down a bit. And here in the Baja, goods and services cost considerably less than you expect…so you can afford the kinds of luxuries only the very wealthy enjoy up north—like a maid, a cook, and a gardener. Yes, the cost-of-living at Sahuaro Shores is quite low.
In fact, a couple can live very well, including all the services you have come to expect, including satellite TV, XM radio, high-speed internet and international phone service for around $1,400 USD per month. While everyone's lifestyle requirements are different, maybe you could live on a little more or less. Although this may be hard to believe when you consider the high quality-of-life, pollution-free environment and mild climate, it is a fact!
The availability of both a high quality of life and also a low cost of living is possible due to many factors, including the cost of food, including fresh fish, shrimp, fruit and vegetables that are available year-round, reasonably-priced auto and home insurance and maintenance services, inexpensive dining and entertainment, low property taxes, and other factors that allow our residents to spend less than a third of what they would to live in the United States or Canada.
Another big factor in this equation is the availability of inexpensive medical care that cost less than $250 per person annually. This high-quality medical service includes all procedures and medications at no additional cost, and requires absolutely no copays or out-of-pocket expenses of any kind whatsoever. It's no wonder that thousands of ex-pats choose to live in this warm water beach community on the Sea of Cortez!
Come on down … because you can really live well at Sahuaro Shores.