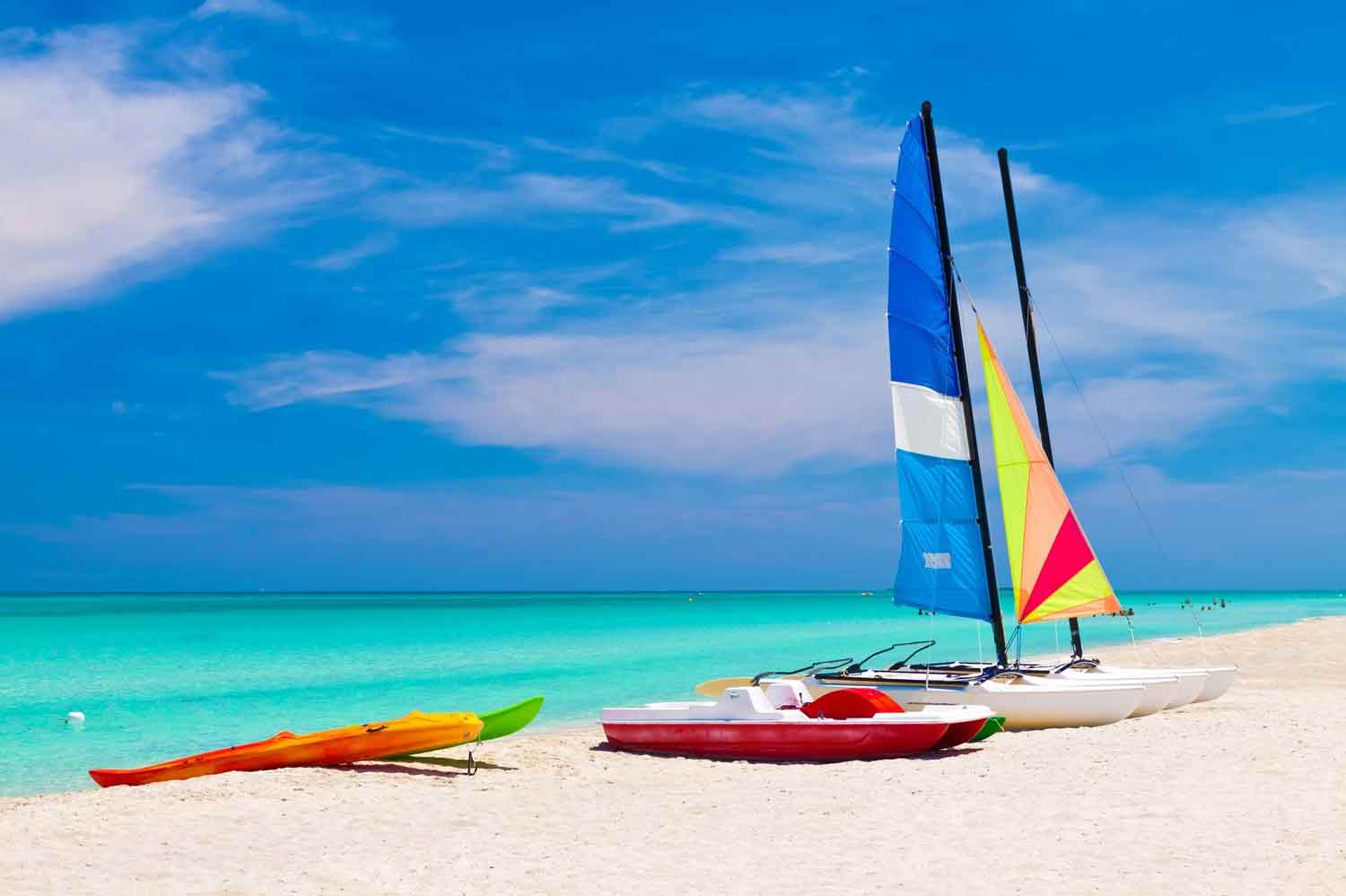 The beauty of the Sea of Cortez off-shore islands and the Baja shoreline is so compelling that sail boaters and motor yachtsmen alike routinely make the long haul down the Pacific coast of the rugged Baja, around the cape on the south end of Cabo San Lucas and northward into the Sea of Cortez. Upon arrival, they explore the sea and experience wonderful 85° to 90° temps with lots of sun and refreshing sea breezes, while snorkeling, kayaking, fishing, and exploring an ancient sea that teems with unique and interesting plant, animal and marine life.
Some boaters choose to trailer their sailboats and powerboats down to the Sea of Cortez and launch their craft at any of the many public and private marinas that dot the Baja Coast. These trailer-able boats can also be kept year-round at safe and secure storage facilities in the area, where they are available to launch on a moment's notice.
In the Baja you can also take an ocean-kayak or catamaran trip along the coast or to islands just off-shore, where you will often encounter sea lions, whales, sea lions and dolphins. But, whether you have a Hobie cat, kayak, schooner, sport fisher or mega yacht, you can always find well-provisioned marinas and maintenance facilities to help keep you and your craft in ship-shape for your Sea of Cortez boating adventure.