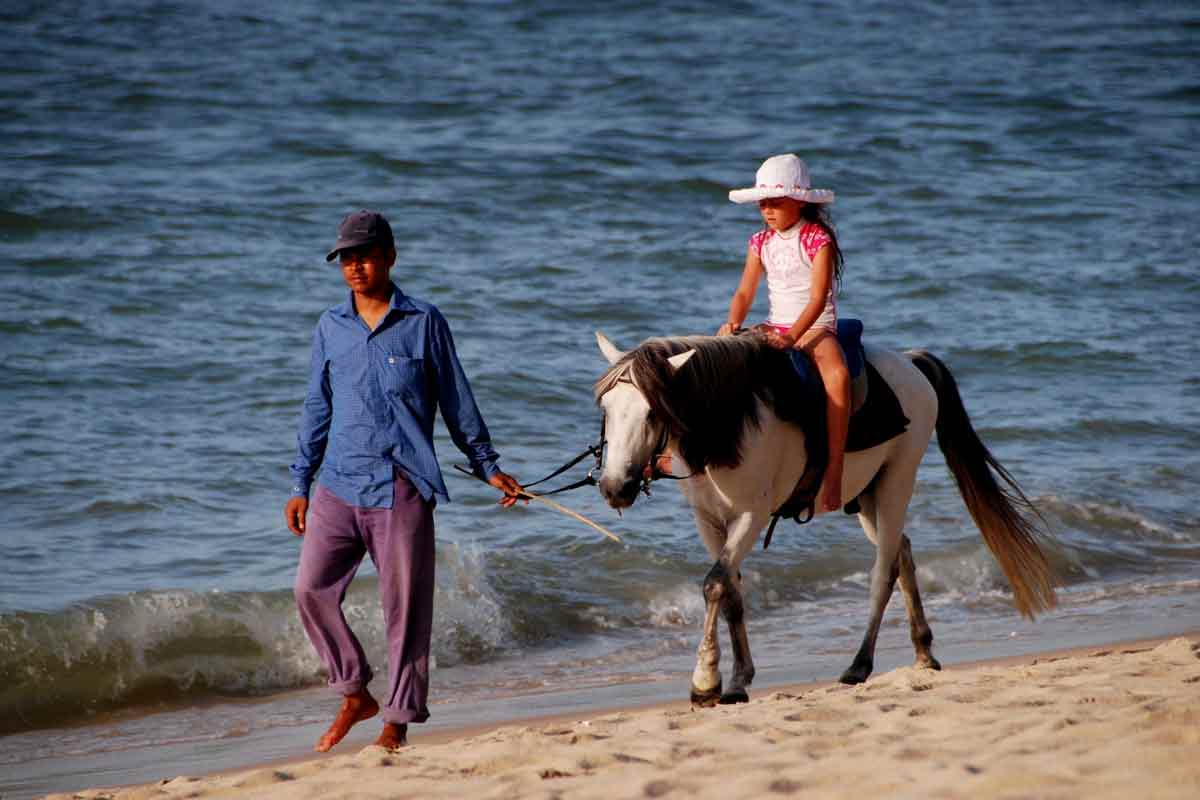 For some, there is no better way to explore the shore along Sahuaro Shores than on horseback. A guided or unescorted ride along the Sea of Cortez on a mode of transportation yet to be improved upon offers visitors and residents alike an entirely unique perspective.
Escorted pony rides are also available for smaller children who will experience a truly memorable experience as they trot along the sunny shores of the Sea of Cortez.
In addition to horseback riding on the beach and in the cactus-filled desert around Sahuaro Shores, many are amazed to see the beautiful wild horses, including palominos, mustangs and appaloosas that often visit close to the populated areas looking for nourishing water and vegetation.