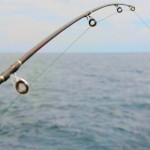 The Sea of Cortez has some of the very finest fishing in the world and boasts over 600 identified fish species, although marine biologists suggest nearly four times that many. Economic activity in the region around Sahuaro Shores has historically had a large aqua-cultural component due to the abundance and quality of our ocean resources. Not only are game fish regularly caught year-round, but shell fish such as lobster, crabs, clams, and shrimp are also a big part of the local catch.
Even if you don't fish for sport, you will definitely want to sample some of the fresh seafood that is available year-round at the many local restaurants.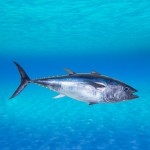 But, if you love to fish, you can just cast-in from the shore or commandeer a local "panga" to fish for corvina, sea bass, triggerfish, red snapper and other "bottom fish" that are typically caught just off our local shores. If you are more adventurous, you can or sign up for a multi-day excursion on a professionally-staffed and well-equipped larger party boat to venture south down the coast of the Baja where schools of tuna, yellowtail, dorado, wahoo and bill fish such as marlin are there for the challenge!