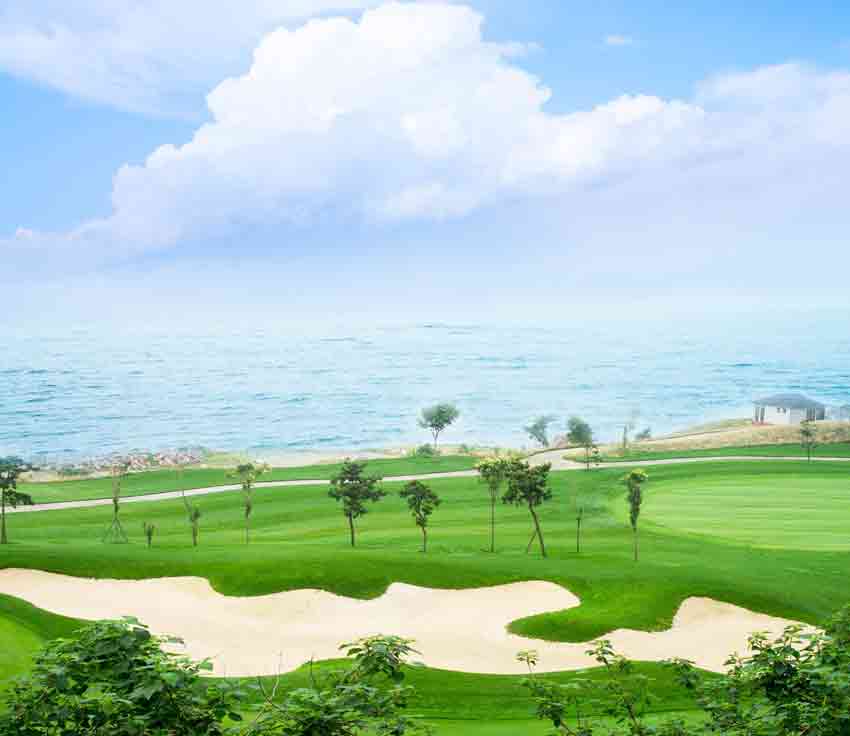 Golf is available year-round near Sahuaro Shores on the Sea of Cortez and on the Pacific Coast just a few hours away.
Las Caras de Mexico ("Faces of Mexico") is located in just 30 minutes from our resort. This 18-hole championship course offers a truly unique golfing experience in a magnificent setting overlooking both the Sea of Cortez and the Sierra de San Pedro Mártir coastal mountain range. Because the terrain gently slopes towards the Sea of Cortez, most fairways have magnificent sea views and several holes are even perchedjust above the beach on the Sea of Cortez.
Bajamar, located just a few hours from Sahuaro Shores on the Pacific coast, is one of Baja's top championship golf courses, consisting of 27 holes with ocean greens, fairways set on hills, lakes, traps and ravines that test golfers' skills and abilities, while offering magnificent vistas for both pros and amateurs alike. The course is composed of three distinct and landscaped sets of nine holes: Vista, Lagos and Ocean. Vista and Lagos were designed by Percy Clifford in 1976 and redesigned in 1991 by David Fleming; Ocean was designed by Robert Von Hagge in 1996.
In addition the local golf courses in Baja, you can enjoy any of the 123 golf courses in Palm Springs or 250+ golf courses in Phoenix, just a 4-5 hour drive from Sahuaro Shores!