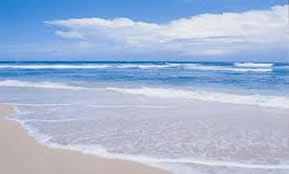 Comprising 63 acres of prime seaside property located on the Sea of Cortez in Baja California, México and situated just 18 miles south of the San Felipe township and within 14 miles of the commercial airport, the pristine white sand beach property for sale at Sahuaro Shores has an all-season mild climate, multicultural atmosphere, unpolluted warm water, clear and clean skies, and spectacular views of the Sea of Cortez and the Sierra de San Pedro Mártir coastal mountain range.
The neighborhood around Sahuaro Shores is fast becoming a very attractive area for development that has attracted the attention of many prominent dignitaries and industrialists who have purchased parcels for development in and around our resort. These notable individuals include an oil & gas magnate, a former president of the México, and the world's richest man!
Due to the new-found popularity of this region and its anticipated effect upon the economic growth of Baja California, government agencies are aggressively acting to reposition the image of this area from a sleepy fishing community to a world-class residential tourism destination. When fully realized, Sahuaro Shores and other resorts and property developments in the Sea of Cortez Gateway region will make up the fastest growing group of planned communities in Baja and one of the largest development areas in all of México.
Located just a few hours south of the border with the United States, our community will include eco-friendly energy efficient residences and a beach famous for its gentle tides, rock-free shore and calm surf. This pristine stretch of soft-sand is known to all as "shell beach", and all agree that this beach is the very best in the region. Additionally, there is over 8 acres of dedicated commercial and office space along the San Felipe-Puertecitos highway at the entrance to the Sahuaro Shores residential beach community.